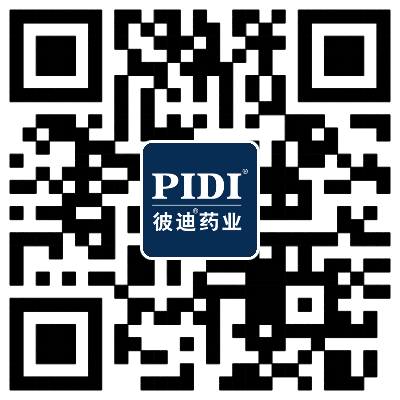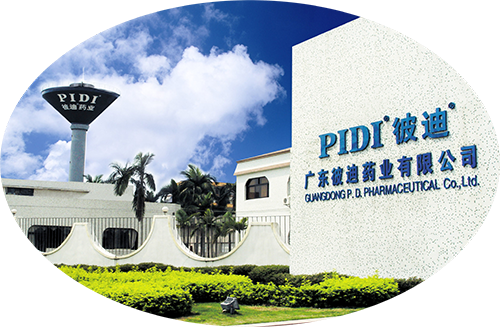 Founded in 1989, Guangdong bidi Pharmaceutical Co., Ltd. is located in Kaiping, a famous hometown of overseas Chinese in the central and Western Pearl River Delta of China. It is a pharmaceutical enterprise that produces and manages Chinese and Western patent medicines and pharmaceutical and chemical raw materials. It is one of the first batch of GMP certified enterprises in Guangdong Province, one of the 20 key enterprises in the pharmaceutical industry in Guangdong Province, post doctoral innovation and practice base in Guangdong Province, Guangdong technology research and development center, Guangdong Province Provincial famous trademark and other state-level high-tech enterprises.

The company is a garden style layout with beautiful environment. Among them, the production workshop is divided into the headquarters workshop and a branch factory. The headquarters workshop has a dedicated workshop, such as oral solid, large volume injections, sprays, penicillin, and a number of automatic production lines approved by GMP. The annual output of tablets, capsules and granules in the workshop of the General Factory is 2 billion, 500 million and 400 million bags respectively, and the annual output of large volume injection is 30 million bottles. One branch is dedicated to the production of omeprazole pellets intermediate and used to replace imported auxiliary materials: methacrylic acid ethyl acrylate copolymer water dispersion. At present, the company has a series of anti bacteria, anti-virus, cardio cerebrovascular, analgesic and anti-inflammatory, digestive system, respiratory system and other therapeutic drugs, with a total of more than 140 varieties, of which more than 50 varieties are in production. The company has more than 600 employees, including more than 250 technical personnel above junior college. After more than 20 years of unremitting efforts of all employees, the company has developed into a modern pharmaceutical enterprise with total assets of more than 600 million yuan. In 2018, the sales revenue reached 459 million yuan, with a total tax payment of over 56.44 million yuan. For this reason, the company has been awarded with outstanding contribution by the government finance and tax department for many times.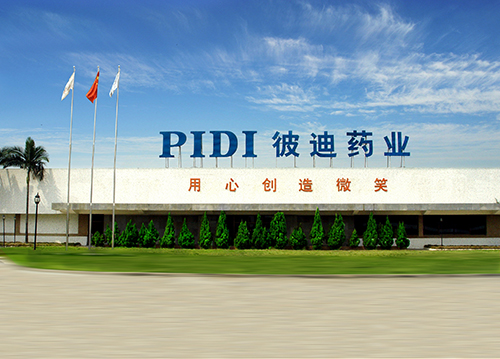 The company has been carrying out scientific and efficient operation and management on generic drug research and development, process prescription design, drug testing and quality control, and automatic clean production. In terms of investment in new dosage forms and new technologies, the company mainly focuses on projects with few domestic and high technical difficulties, and invests no less than 10 million yuan for research and development of new products every year.
In recent years, a series of 26 new drugs have been developed, including digestive system, cardiovascular and cerebrovascular system, endocrine system, anti bacteria, antiviral, analgesic and anti-inflammatory, nutrient solution, etc. In addition, the company has also mastered the production technology of sustained-release pellets in the pharmaceutical cutting-edge technology. The omeprazole capsule (trade name: Bisque) produced by the company is a well-known brand in China, and is also one of the few domestic enterprises that master the production technology of sustained-release preparations. The indicators are among the best in the chemical pharmaceutical enterprises in the region.
The company has always adhered to the technology-based, sustainable development strategy. In 2008, the company formally established the Pharmaceutical Research Institute, focusing on the transformation of pharmaceutical achievements and the improvement of product quality, in order to become a high-end Pharmaceutical Research Institute with professional talents and advanced equipment. In 2011, the company cooperated with the school of pharmacy of Sun Yat sen University to build the bidi Pharmaceutical Joint Laboratory of Sun Yat sen University. With the help of scientific research platform of Sun Yat sen University, the company introduces high-end R & D talents, realizes the sharing of scientific research resources, and aims to promote the development of sustained-release and controlled-release preparations and cutting-edge new drugs at home and abroad. In 2016, according to the R & D development strategy and actively adapt to the requirements of consistency evaluation of quality and efficacy of chemical generic solid preparations initiated by the state, the company invested heavily to establish Guangdong pisiri Pharmaceutical Research Co., Ltd. in Tsinghua Science and Technology Park, Panyu, Guangzhou, mainly focusing on the research and development of chemical generic drugs (solid preparations). The company will make full use of this platform to gather outstanding talents who are interested in the research and development of generic drugs, and carry out scientific and effective work in pharmaceutical research, quality analysis, prescription screening, product small-scale and pilot scale-up.
In addition, the company also carries out product cooperation and exchange with famous R & D institutions all over the country every year.
With the increasing popularity of "bidi medicine", the company's product sales network has spread across the country, with 3782 basic drug sales customers having business contacts with the company in 2018. The company's marketing network has been extended from large pharmaceutical commercial companies in provinces and cities to retail terminals, and each sales link has special personnel to manage and maintain customers.
Bidi pharmaceutical advocates the business philosophy of "creating smile with heart", and has formed a focused and inclusive corporate culture for many years. Based on excellent team, efficient management, attentive service and excellent performance, the company keeps forging ahead; with high-quality product quality as guarantee, it creates effective value for customers and sincerely wins for partners hand in hand; finally, it participates in and promotes the development of China's pharmaceutical industry with attentive attitude, bringing healthy smile to human beings!
We sincerely hope to cooperate with you and win-win!