Forge ahead and work together for win-win results -- Hunan Warner Pharmaceutical Co., Ltd. came to our company to discuss and cooperate
2023-01-16
---
With the continuous development of the pharmaceutical industry and the vigorous promotion of the drug consistency evaluation policy, as well as the recent frequent shortage or monopoly of raw materials, a new round of competition has emerged in the pharmaceutical industry. In order to remain invincible in the fierce competition, enterprises must focus on the development trend of the industry, comprehensively and reasonably layout their product lines, and seize the opportunity to continuously improve their own strength. The company has a comprehensive view of the industry development prospects, combined with the advantages that our drug R&D system is constantly improving and maturing, while actively carrying out the drug consistency evaluation project and the generic drug R&D pipeline, and after multiple studies and judgments, the company has focused its development on the layout of the API production base. The importance and necessity of the pharmaceutical industry supply chain is self-evident. After clarifying the development strategy and direction, the company actively seeks partners to jointly build the API production platform. Hunan Warner Pharmaceutical Co., Ltd. (hereinafter referred to as "Warner Pharmaceutical") has cooperated with our company in the supply of raw materials for decades. The two sides have established a good cooperative relationship and have a high degree of agreement in the planning and concept of self-built API base. From August 4 to 5, 2022, Huang Bendong, Chairman of Warner Pharmaceutical Co., Ltd., Xu Yan, Vice Chairman of Warner Pharmaceutical Co., Ltd. and a delegation of 8 people came to our company to discuss the cooperation of API base. Warner Pharmaceutical is an innovation-driven drug manufacturing and listing enterprise with multiple R&D centers, which can connect with global innovation resources and cover the industrial chain of traditional Chinese medicine, chemical medicine and biological macromolecular drugs. This time, the two sides discussed cooperation and seek common development, which is of great significance to the company's strategic planning.
Yang Songming, the chairman of the company, Yang Chen, the vice chairman, and Yin Jinxi, the executive vice general manager, held friendly consultations with the chairman of Warner Pharmaceutical Co., Ltd. on the cooperation issues, and reached a basic consensus on the cooperation model, strategic objectives and other aspects. The leaders of Warner Pharmaceutical not only visited our company, but also visited Cuishanhu Science and Technology Industrial Park to further clarify the cooperation idea of jointly establishing the API production platform.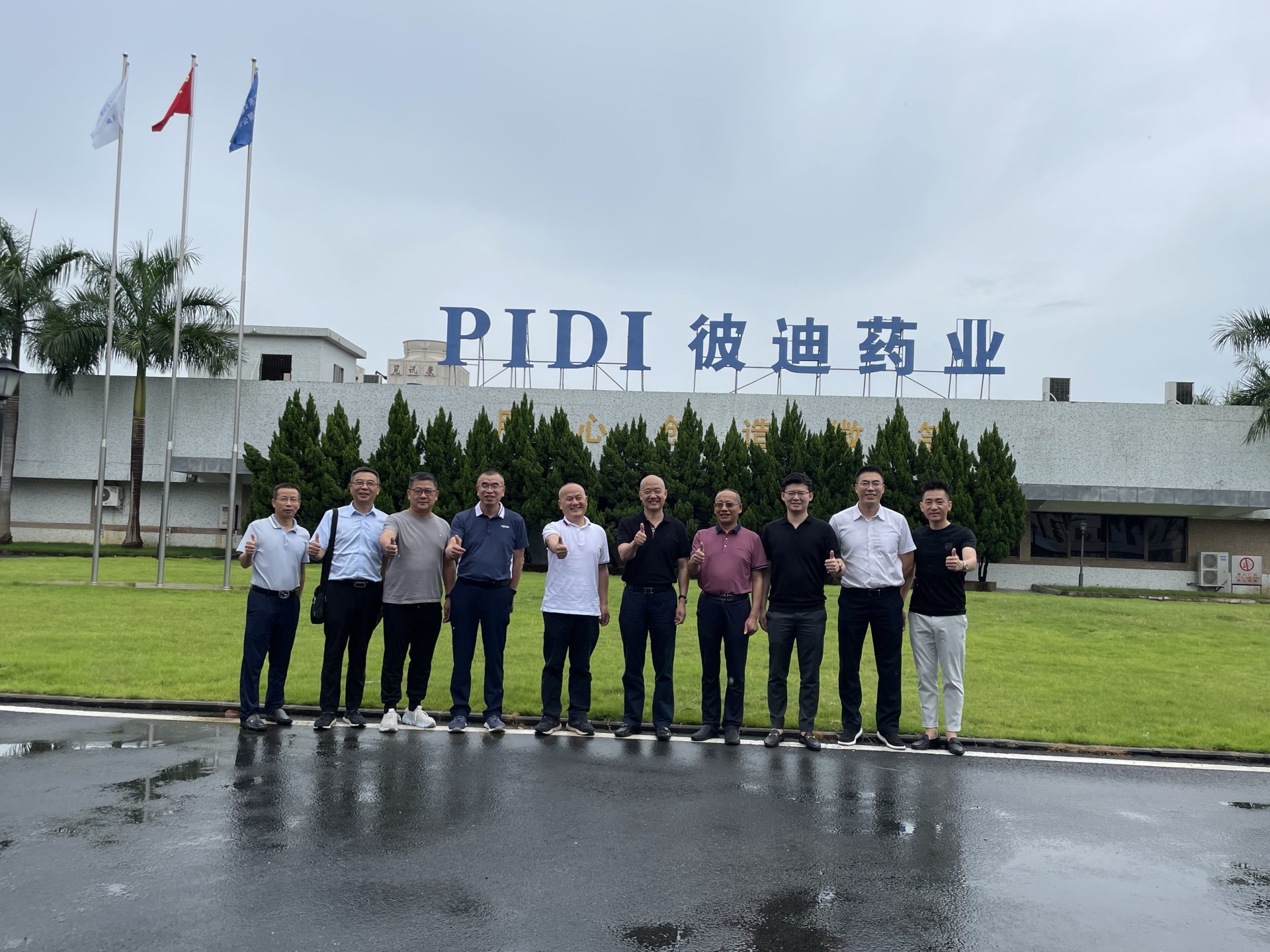 It is believed that this cooperation plan will usher in a new turning point of development for both sides and help enterprises to take the lead and gain advantages in the fierce competition.